Order of the Arrow | Sebooney Okasucca Lodge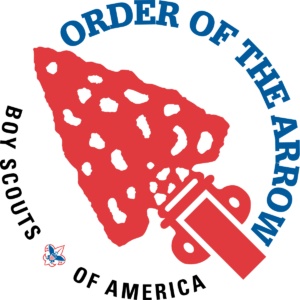 James West Fellowships
As part of the Sebooney Okasucca's Lodge commitment to the Andrew Jackson Council and the support of its camping program we commit to give both the Annual Friends of Scouting Campaign and to Endowment. A list below of those that have received the West Fellowship in their honor:
(2001)           Johnny Barranco- Lodge Advisor
(2005)           Tim Culnane    Lodge Chief
(2005)           James K. Bell   Lodge Staff Advisor
(2006)           Steven Cullen Lodge Chief
(2006)           Charles Abbott Chapter Adviser
(2007)           Evan Rogers- Ceremonies Chairman 
(2007)           Jim Dunn- Ceremonies Associate Adviser
(2008)          Tommy Sebrell -Lodge Adviser
(2008)          Larry Cagle -Lodge Staff Adviser
(2009)          Colton Dunn- Lodge Chief
(2009)          Terry Duvall- Food Service Adviser
Centurion Award
The Centurion Award aimed to highlight "Hometown Heroes,"' or those Arrowmen who have meaningfully contributed to the forming, maturing, and ongoing operational excellence of their local council's lodge, and who, in doing so, have or will have inspired others to follow in their foorsteps. This award was a one-time recognition associated with the centenial anniversary of the OA that was bestowed by the national Order of the Arrow committee. It was modeled after a similar program in the BSS's 100th anniversary celebration, the 2010 National Hall of Leadership. Accordingly, this recognition was an opportunity to highlight lodge development over the last century and the many individuals, both youth and adult, who were instrumental to this success. Centurion Award honorees serve as exemplars of leadership, modeling to others a commitment to cheerfull service as the Order of the Arrow enters its second century of service.
Centurion Award recipients could have been living or deceased and should have provided significant contributions to the lodge's legacy. Each recipient was designated as either a youth or adult contributor. The minimum service period was 3 years for a youth contributor or 6 years for an adult contributor. Recipients of the award were provided with a certificate and recognition ribbon consisting of a red and whate ribbon and a metallic totem symbolizing the centennial anniversary of the Order of the Arrow.
Over 1800 Arrowmen received the Centurion Award. Below are Sebooney Okasucca's Recipients.
Name and service period:
Tommy Sebrell
Josh Henry
Larry Cagle
Steven Smith
Steve Spell
Wally Majors
VIGIL HONOR MEMBERS
SEBOONEY OKASUCCA LODGE #260
ORDER OF THE ARROW
The following is a list of Sebooney Okasucca Lodge #260 members inducted into the Vigil Honor. The names are listed by the year the honor was bestowed. The Indian name and English translation are included where known.
1943-1950
1951
Claude Thompson
Wapsu Gokhos
White Owl
1952
Donald Thompson
Sakima Tindey Lenno
Chief Fire Man
1953
A. B. DeLozier
Sakima Amangi Wuschgink
Chief Great Eye
1954
Charles B. Hooker
Sakima Menuppek Tindey
Chief of the Lake Fire
Roland Webb, Jr.
Lenapeuhoxen Gischelendam
Moccasin Hatch
Thomas Willitts
Sakima Wapsu Wingewochqueu
Chief White Raven
1955
1956
Frank Gwin, Jr.
Chief Cotton Man
E. J. "Gene" Price, Jr.
Gichtamen Machque
Lazy Bear
James Everette Rankin
Ashwecahnung
Red Star
Eric P. Robbins
Wapsu Mehuk Nimat
White Blood Brother
1957
Charles V. Robinson
Smart Fox
Wewoatam Woakus
John Sullivan
Wapsu Woapalanne
White Eagle
1958
1959
Robert N. Leggett, Jr.
Aninsihhillen Woapalanne
Young Eagle
Linton D. North
Sakima Amangi Menuppek
Chief of the Great Lake
Claude Thompson, Jr.
Nimat Nianque
Brother of the Cat
1960
Garland L. Lear, Sr.
Minga Olka Chita Hola Bonakai
Chief Many People Breeder
J. R. McPhearson
Chief Great Talker
Melvyn Lee Smith
Young Hawk
1960's (actual year unknown)
Jackson Henderson Ables III
Minga Pelichi Wunita Nimat Gilkissin
Chief Able Laughing Brother
1961
Paul R. Geer
Chief Thunder Talker
F. Mason McGrew
Chief Calm Cloud
Louis H. Turner III
Running Deer
Sherwood W. Wise
Wise Owl
1962
Robert F. Jones
Okchako Hoshonti
Blue Cloud
Bradford L. Pyle
Friendly Looking Trader
Karl B. Stauss
Nuktala Kinta
Cheerful Beaver
Hans-Karl Stauss
Chito Alikohi
Great Doctor
Gene Thompson
Lusa Nita
Black Bear
1963
George Eugene Clements
Achgameu Sisi'lija
Broad Buffalo
James B. Sullivan III
Diligent Servant
Lilchpin Allogagan
1964
Jimmy Love
Sakima Tschinque Auwen Allemih'hillen
Chief Wildcat Who Flies
Walter H. Maddox
Clamhattenmoagan Alloge'wagan Nenajunges
Steady Work Horse
Darrell Wesley Mathis
Gilkissin
The Laughing One
Charlie Sorrells
Waskejek Gunaxit Nenajunges Gentgeen
Thin Tall Horse Dancer
James R. Spencer
Lilchpin Witawemat
Diligent Assistant
Daniel Wayne
Wunita Gentgeen
Able Dancer
1965
Nelson Cruthirds
Third White Haired Tall One
Robert W. McCallum, Jr.
Silent One Who Works Cheerfully
Richard M. Place
Loud Speaking Faithful One
Wilbur E. Turcotte Jr.
Chief Little Fisherman
1966
Wyatt Gwin
Wischixin Gentgeen
Nimble Dancer
Hiram D. Polk
Lippoe Nimat Gunaxit Hittuk
Wise Brother of the Tall Trees
James B. Taylor
Miqui Wulattauwoapuwagan Majauchsu
Far Sighted One
Frankie Whitehead
Klamachpin Nawochgen
Quiet Follower
Kenneth L. Whittington
Nipahwochwen Woapink
Night Traveling Possum
1967
Donald F. Fortenberry
Tgauwiwi Gentgeen Sisi'lija
Gentle Dancing Buffalo
James B. Foster
Missochwen Amochol Sachgagunummen
Traveling Canoe Leader
Curtis Gwin
Wulamhittamoewagan Wischixin Psakulinscheu
Faithful Nimble Squirrel
Edward Earl Latham, Jr.
Wischiki Wulantowagan Gentgeen
Busy Spirit Dancer
Kenneth Martin
Klamachpin Gachpees Ktemaque
Quiet Twin Beaver
Frederick T. Searcy, Jr.
Willing One Who Serves
Gattati Majauchsu Auwen (last word missing)
1968
Thomas M. Fortenberry
Gunaxit Gentgeen Wingewochqueu
Tall Dancing Raven
John S. Grant
Meechgalhukquot Wischixon
Fireheaded Nimble One
Bruce Guraedy
Meteu Pohonasin Auwen Achpamsin Ink
Medicine Man Drum Beater Who Walks In
William E. Lieb, Jr.
Lippoe Amangi Wewingtonhett Genechgihat
Wise Big Talking Overseer
James McRae
Klamachpin Wischixon Nachpi Kuweuchak Ink Wsit
Quiet One With Log On Foot
Ronald E. Vaughn
Miechheken Wischixon Nachgohuman Ink Kuwe Tekene
Hairy One Sings In Pine Forest
T. L. Vaughn
Thin Worker Without Warlock
Waskeu Alloge'wagan Kotschemunk (word missing)
1969
David G. Franck
Alappiechsin Memhallamund
Fast Talking Trader
Jimmy W. Holifield
Tekene Memsochet
Forest Traveler
Robert L. Long
Klamachpin Tachan Alloge'wagan
Quiet Woodworker
David Nonnemacher
Kschamehhellan Psakulinscheu Gentgeen
Running Squirrel Dancer
Bill Owens
Klamachpin Alloge'wagan Ktemaque
Quiet Working Beaver
Clifford A. Palmer
Amatschipuis Gentgeen
Turkey Buzzard Dancer
Richard T. Smith, Sr.
Klamachpin Tgauchsin Lauchsoheen
Quiet Friendly One Who Makes Others Happy
William L. Stanberry
Chief Boy Gatherer Gentleman
Sakima Skahenso Mawenemen Wetschitschauquit
1970
John S. George
Small Dancing Rabbit
Billy G. Lister
Calm Chief With Black Burning Oak in Mouth
William R. "Bill" Lister
True Leader Who Speaks Sharply
Phil Rutledge
Younger Brother Who Dances Fast
Mike E. Spell
Torch Carrier Who Works Diligently
William F. Von Almon II
Skillful Chief Who Leads Well
George R. Williams II
Great Chief Who Fells Tree On Canoe
1971
Robert A. Baucum III
Gentgeen Netapalis Woaphokquawon
Dancing Warrior With Sagging Warlock
Billy E. Benton
Genaquot Machkeu Lenno Chuppecat Wewingtonheet
Tall Red Man With Dirty Water in Mouth
David Lloyd Foil
Young Papoose Grown Mighty Warrior
Amementit Kikeyin Allouchsit Netopalis
Walter Tipton
Tachpachelensuwi Sakima Menuppek Tindey
Little Chief of the Lake Fire
Billy Koos
Gilkissin Machkeu Wuschgink Gentgeen
Laughing Red Faced Dancer
Warner Jack McGee
Niskpeu Woakus Auwen Ankhitton Schukuney
Wet Fox Who Loses Trail
Kent Parrish
Swift Runner With Web Between Toes
Kschamehhellan Nachpi (word missing) Tetauwiwi Lalchauchsitaja
James Edwin Phillips
Chief Picture Painter Large War Vest
Sakima (words missing) Amangi Machtageoagan (word missing)
William F. Von Almon I
Mighty Warrior Who Carries Big Club
Allouchsit Netopalis Auwen Najundam Amangi (word missing)
1972
Barry Fox
Frugal Chief With Broken Arm
(Word missing) Sakima Nachpi Poquihhilleu Wunachk
Roy L. Johnson
Gunaxit Waskeu Wendamen
Tall Slim Fisherman
Kent Knee
Great Pack Rat Who Travels
Allowelendamoagan Amangachpoques Auwen Missochwen
John W. Ledbetter, Jr
Wulisso Okyoli Amangamek
Handsome One Who Swims Like Large Fish
Billy G. Luckett
Gentgeen Nachpi Pethakwonn Metakhammen Wil
Dancer With Thunder Cloud Covering Head
Robert Nichols
Gentgeen Nachpi Amangi Tscholens Chitquen
Dancer With Great Bird From Across Deep Water
David Puddister
Dancing Brave From The North
Gentgeen Lenape Wenschijeyin Lowaneu
Paul F. Tadlock
Gunaxit Kuweuchak Acheweicheu Taat Hattape
Tall Pine Strong Like Bow
Robert D. Williams
Wunita Majauchsu Auwen Gischihan
Able One Who Creates With Hands
1973
Billy M. Hughes
Klamachpin Winginanen Achgumhok
Quiet Messenger Who Delivers Smoke Signal
Harry C. Eagles, Jr.
Klamachpin Tscholens Auwen Allemih'hillen Gunaquot
Quiet Bird Who Flies High
Steve Gardner, Jr.
Able Dancer With Swinging Bustle
Wunita Gentgeen Nachpi (words missing)
Walter B. Godbold
Sakima Auwen Achpamsin Tgauwitti Nachpi Amangi Segachtehikan
Chief Who Walks Softly With Big Stick
David D. Mitchell
Quiet One Who Gathers Facts
Klamachpin Majauchsu Auwen Mawenemen Achgegingewagan
Tommy Newell
Gattopuin Nachpi Gischhatteu Sukachsin
Hungry One With Ready Skillet
Roy H. Smith
Sakima Nachpi Sabbeleu Lawantpe (word missing) Nochgoatamen
Chief With Shine On Head Stamp Licker
Gerald O. Yocum
Quilawelendamoagan Sakima Amangi Chitquen
Confused Chief From Big Deep Water
1974
Paul Eagles
Yamma Manta Chukani Ai Tuklo Chanaha
He Who Flies On Two Wheels
Bruce Lightsey
Alota Hishi Chito Ak Anankosh Nowa Foka Iti Anunka
Big Hairy One Who Strolls In Forest
Thomas David Lofton
Achefa Kato Anumpa Takla Polhki
One Who Talks With Fast Tongue
Tommy Gene Ray, Jr.
Imomaka Amih Achafa Awant Kilimpi Chike
Experienced One With Strong Will
Royce Robertson
He Who Does Good For Others
Eddie Sansing
Chimpoa Amih Achafa Ket Nowa Apeha Atoha Iyi Beka
Small One Who Walks With Tired Feet
Ron Scrivner
Handsome One Who Scouts For Explorers
Thomas V. Stringer
Heap Noisy Trader-Bush Under SmellerCharles Vainey
A Brave White Flame on Top
1975
William "Bill" Burlon Blackwell

John C. Langston

John R. Drummond
Okpulot Tuha Pata Kitta Ai Chona Tiak Iti
Crazy Horse From The Tall Pine Woods
Roy Hudson
Chulosa Putakitta Takla Himmitasi Ibbak Ishki
Quiet Brave With Green Thumb
Eugene Jackson, Jr.
Chocolate Indian With Running Mouth
William Scott Stephens
Brave Who Keeps Records
William Stephens
Tali Holisso Itannali At Ishko Alusa Fichak
Money Collector Who Drinks Black Water
1976
Charles Daniel "Chuck" Borum
Quiet Dancing Bear
Bernie Elmerick
Tall Brave Who Is Hot Cooker
J. B. "Chip" Gulledge, Jr.
Short Brave Who Dances To Tom-tom
Orris I. Hicks
Learned One Who Sends Smoke Signals
Clay Kirkland
Aianli Amih Achafa Kato Naki
Loyal One Who Leads
Charles R. Lindsay, Jr.
Thrifty Brave With Small Pony
L. H. "Pete" McCraw
Timeless Warrior With Smile of Sun
Richard Calvin Spencer
Isht Kinta Ketah Nuksiteli Cba Huchi
Busy Beaver Who Hangs Up Sun
Thomas Harris Sullivan
Skillful Badger Who Travels Like Deer
Lee H. Wall, Jr.
Brave Who Makes Good Scout
1977
Carl Brewer

Billy C. Crider
Hatuk Ilapissa Achafa Imma Hopoksa
The Sad One of Wisdom
Randy L. Graves
Swamp Rat Who Climbs Totem Pole
Gerald Enoch Kees
The Ole Pathfinder
Bo Limbaugh
Aiaka Achufa Iba Akaieta Abukbo
Large One With Many Feathers
Earnest E. Limbaugh
Yiminta Achafa Iba Halupa Lipitta
Earnest One With Sharp Buck
Michael Steve Lucius
Tampi Tanap Iba Kobali Harnip
Dark Warrior With Broken Body
Fred L. Norris
Skillful One With Sharp Eyes
James B. "Sam" Stribling
Yokni Potassa Iba Alota Washko
Flatlander With Big Itch
Tommy Stringer, Jr.
Thin One Who is Cutter of Wood
1978
David Ball
Alota Hushi Manta Ashachi Hashwish
Big Bird Who Miss Worm
John S. Barranco
Anowa Nukwia Atakla Imponna Yelepa
Traveling Brave With Happy Smile
Leslie Gus Blackwell
Pelichi Manta Fohka Yamma Lanla
Chief Who Dresses Like Penguin
Edward E. Eckman
Alota Nukwia Atakla Okaluak Pilla Humma Bahta
Big Brave With Fire Water In Red Bag
Jim Pace
Nukwia Manta Tikeli Pilla Lafeta
Brave Who Stays In Mud
Jay Shirley
Na Mika Iksho Manta Toksali Fehna
Silent One Who Works Hard
Stephen L. "Pete" Stribling
Holissochi Nukwia Atakla Sipokni Isuba
Scribbling Brave With Worn Out Pony
Charles "Chuck" Stringer
Yahapa Itatoba Atakla Okpotot Taha Okhisa
Noisy Trader With Crazy Doors
1979
Bill Barr

Mitch Callendar

Mike Ellzey
Achiba Toksali Aiena Litheha Holisso
Hard Worker With Soiled Books

Clyde Yawn
1980
Fletcher Cannon

Jerry Rudman

Frank W. Jones III

Tom Welch
Diligent Brave Who Speaks Far

A. B. Williams, Jr.

Warren Williams
Achafa Nu Aiya Iya Na Ishto Shali Shapo
One Who Goes Afoot and Carries Big Load
1981
Joel Hudson
Isht Oktapa Shunshi Aiena Ponaklo Abukbo
Shutter Bug With Questionable Feathers
Kerry Hudson
Yuka Ithanachi Aiena Haiuchi Anumpa
Master Of Slaves With Shaking Head
Charles Philipp
Tali Fobassa Hishansha Achafa Aiena Akallo Ahni
Wiry Headed One With Strong Will
Lee Smith
Imponna Shukata Aiena Kafa Itialbi
Sly Possum With Zipped Dipped Lip
Ronald A. Wojcik
Yukpa Millinta Achafa Abilia Shunka Achukma Ayanalli
Smiling Polish One Always Smoking Peace Pipe
1982
Michael A. Barranco
Big Dancing Brave With Gentle Heart
Jim Jeffords, Sr.
Diligent Brave Who Speaks Be Nice Now
Edward H. Prince
Busy Beaver Who Works Quietly
Tim Windham
Large Brave Who Drives Mechanical Machine With Stove Pipe Hat
1983
Charles E. Burnham
Apelachi Achafa Aiena Aiaka Kallo
Helpful One With Lots Of Energy
Charlie Burnham
Ahni Chishko Aiena Yukpa Haksi
Willing Worker With Quiet Smile
Finley Hootsell
Itatoba Nita A Aka Aia
Trading Bear On The Go
Mike Lack
Alota Nakni Aiena Alabocha Aiena Amphata
Big Brave With Pots And Pans
Melvin Spell
Chilosa Nakni Wushohachi Achukmalit
Quiet Brave Working Diligently
Frank Williams
Imanukfila Malkachi At Aiascha Cheki A Isht Ilaneli
Brainy Chief Who Is Quick On Crutch
1984
Jerry Blalock

Ray Blalock

William Gregory Burnham

Terry Hairston, Jr.
Anumpuli Shunkaniapa
Silent Anteater
1985
Claude A Holland
Chita Hushi Aiena Noktanla Pisa
Big Bird With Serious Look
James A Holland
Okyoli Chulhkan
Swimming Arachnoid
Robert Leard IV
Chobokachi Hatak Pelichi Aiena Akomachi Aiim Alhpesa
Bubbling Chief With Sweet Disposition

Paul Martin

Bill Murphy

Ed Sauls
Chattering Brave With Fuzzy Face
Hillory Wright, Sr.
Bearded Brave of Science
1986
Mike Childress
Hihlah Chilita Ishit Abokbo Iti Channuli
Dancing Brave With Stuck Wagon
Robert Frederick
Iskitini Miko Ishit Hattak Isunlush
Little Chief With Wagging Tongue
Donald E. Kennedy
Aiokli Miko Ishit Okehaki Ishkoh
Cute Chief With Fresh Drink
Robert Leard III
Ishtutta Chilita Ishit Nutakhish Nashuka
Busy Warrior With Fuzzy Face
Darrell Pace
Nipiband Miko Ishit Anuksitah Ahah Okhutta
Bare Chief With Love For Lakes
Bobby Rich
Cholusah Chilita Kutah Tihleh Iti Channuli
Quiet Brave Who Drives Wagon
Marc Weidinger
Ikhish Hattak Ishit Fahalichih Pichahli
Medicine Man With Wobbly Rats
1987
Chris Clements
Aiisht Ahollo Akkabata Aiena Aialhto Holisso Alokoli
Wonderbat With Mailbox Collection
Johnny Martin
Peni Chito Isht Anya Oka Pokpoki Aiena Pichali Fiopa Tapa
Surfing Sailor With Dead Rats
Vann Green
Nakni Aiokpachi Aiena Tali Isuba Chali
Industrious Brave With Fast Iron Horse
Wally Majors
Alalichi Chula Aiena Akataiya Aiyaka
Sly Fox With Many Patches
Tom Cochran
Nakni Yukpa Shali Aiena Tali Holisso Weki Aiyaka
Jolly Brave With Many Talents
Douglas F. Harrington, Jr.
Nakni Falammi Chohmi At Tali Holisso Eshi
Northern Brave Who Takes Money
Bill Kuriger, Jr.
Alla Shukhushi Hasimbish Aiena Alahpoyak Achukma
Pigtailed Papoose With Bad Goods
Clay Rich
Nakni Aswanchi A Hashi Kucha
Busy Brave At Rising Sun
1988
Jack Brockmeier
Nuktala Hatak Pelichi At Yimintachi Himmita Tikba Pisa
Migrated Leader Who Encourages Young Scouts
Charles Coker
Ashwanchi Kinta Aiena Banshki Aiokpanchi
Busy Beaver With Friendly Welcome
Patrick Hudson
Kinint Nakni Aiena Hopoksia Anumpai Falama
Silent Brave With Considerate Reply
Robert Kalka
Aiyoshoba Pelichi Aiena Inca Ialipa Achiba Isunlash
Wandering Chief With Strange Bonnet And Slow Tongue
Abbey W. "Tad" Magruder, III
Alalichi Itatoba Aiena Aiyaka Imilayak
Sly Trader With Many Goods
Jon Steven Spell, Sr.
Ibaklalani Nakni At Holisso Aiena Chimpoa Isuba
Laughing Brave Who Works With Small Pony
1989
Kevin L. Brockmeier
Ashwanchi Kinta Aiena Yannash Nushkobo
Busy Beaver With Buffalo Head
Brian Roland
Nuktanla Ilaveli Aiena Atta Beka
Cheerful Guide With Busy Feet
Thomas Crawford
Imponna Achafali Aiena Chito Askufachi
Crafty One With Heavy Sash
Dallas L. Nash II
Ashwan Opa Aiena Aiyaka Tali Holisso
Busy Owl With Many Talents
M. Christopher Cotting
Apela Aiyimita Aiena Imponna Okla Amba Hoshiushi
Helpful Brave With Skilled Tongue and Quill
Leonard K. McDonald
Hilachi Aiyimita Aiena Hochtena Pushilufa
Dancing Brave With Coveted Scalp
1990
Larry Bain
Ashwanchi Inshali Hatak Imma Ulhti
Busy Chief of the Fire
Terrence Buckhalter
Hila Nakni Aiena Nushkobo Ai Ahoshonti
Dancing Brave With Head In Clouds
Malcolm Cotting
Kileha Nita Aiena Bakoa Isuba
Growling Bear With Spotted Horse
Jim Fairchild
Shilombish Ilaveli Aiena Aiyaka Tali Holisso Weki
Ghostly Guide With Many Talents
Ben Foster
Allikchi Aiena Chansa Anumpa
Medicine Man With Shrill Voice
David Jewel
Itatoba Nakni Tashka Pilla Ak Miliki Hatak
Trading Warrior From The North
Robert X. Louys
Nusi Nita Aiena Aboha Chito
Sleeping Bear With Large Tepee
Christopher O. Marsh
Hatak Isht Ilawata Nakni Tashka Aiena Tuklo Alata
Bragging Warrior With Two Sides
James Peden
Alalichi Chula Aiena Imanukfila Tunshpa
Sly Fox With Eagle Eye
Stuart Rich
Palammi Talo Imponna Opa
Strong Singing Owl
Daniel Ware
Chilofa Hatak Ikhana Aiena Itamoa Itibapishi
Falling Friend With Lost Brothers
1991
Pat Adams
Oka Hinka Kato Apelachi Himmita Patakitta
Water Dweller Who Helps Young Braves
Lance Clay
Ituklakata Patakitta Aiena Lapushki Anumpuli
Joking Brave With Soft Voice
Jon Norris
Nuktala Hila Aiena Kanomona Holitopa
Quiet Dancer With Many Honors
Berk Sauls
Na Miha Iksho Aiena Imaiyokoma Nashuka
Silent One With Bewildered Look
Fred McCann
Toksali Fehna Fani Aiena Shobulli Satih
Hard Working Squirrel With Smoke In Mouth
James Mike Holcombe
Minko Alikchi Aiena Iti Chito Tapa On Iyi Api
Chief Medicine Man With Log On Leg
Bill Seegraves
Imponna Opa Kato Habenachi Ikhinsh Shukcha
Talented Owl Who Gives Medicine Bags
Reynaldo H Rodriguez
Nan Apela Pattakitta Aiena Oka Alibisha
Helpful Brave With Skillet
1992
Benjamin Boyd
Alikchi Aiena Chushukli Isuba
Medicine Man With Lame Horses
Jeffery Reed
Nuktala Nowa Hila
Quiet Stomp Dancer
Dr. Hanley Hasseltine
Yukpa Alikchi
Smiling Medicine Man
Tim McWilliams
Anukwia Kanchi
Fearful Spender
Michael Martin
Nuktala Tonksali Apistikeli
Quiet Working Guard
Michael Schenk, Sr.
Toluski Aiyimita Aiena Tikabi Isuba Iskitini
Short Brave With Tired Pony
1993
David Algood
Yushbonuli Chukfushi Aiena Chansa Anumpuli
Curly Rabbit With Shrill Voice
Eric Brickman
Ola Chisa Hoh Nakni Hita
Chirping Sparrow That Dances
Lee Davis
Chitoli Oka Achuka
Loud Water Dweller
James Marsh
Imaiyokoma Fani Hoh Nukfoki Yato
Bewildered Squirrel That Inspires Others
Tommy Sebrall
Alatichi Inshali Aiena Chati Ibbak
Sly Chief With Fast Hand
1994
Jon Carter
Hoyopa Ak Ombinilt Ayah Yanush
Brave That Rides Buffalo
Jason Cotting
Iluta Honi Itta Fabossa Hanuli
Pale Cook With Long Legs
Joshua Henry
Homma Nukwia Itta Bushpo I Nishkin
Tan Brave with Knife in Eye
Jason Gerstner
Ai Ahli Toka Iyi Hashuk Hihlah
Sure Footed Grass Dancer
Andrew Lann
Tohbi Shilup Itta Laua Imponna
Gray Ghost With Many Skills
Danny Liles
Anchanlih Kinta Kutah Imabuchib
Traveling Beaver Who Teaches
John Nassour
Kostini Shaui Itta Imponna Ibbak
Wise Raccoon With Crafty Hands
Russell Rodriguez
Fabossa Mali Isht Utta Kinta
Long Winded Busy Beaver
David Walley
Nutakhish Hoyopa Kutah Pilesah
Bearded Brave Who Works
1995
George Copeland
Chopunta Chilita Aua Chitoh Ahali
Little Brave With Big Steps
Kenneth Edwards
Iui Baffalli Ak Aua Ima
Quiet Bushy One With Modem
Lin Jayroe
Ikhish Hattak Ahahpishno Chitokaka
Medicine Man For The Lord
Michael Lawhorne
Itachawa Chilita Ishit Laua Issuba
Arguing Brave With Many Ponies
Jim Michaels
Nakni Ai Hoyo A Achafoa Tali
Brave In Search Of Precious Rocks
Chip Taylor
Luak Unichichi Cheluppi Me Uni
Fire Warrior Of Mayberry
Brad Walley
Apelah Oka Hoyo Ho Hila
Helpful Water Watcher Who Dances
1996
J. T. Blalock
Hatak Itibi Ipash I Huma
Red Haired Warrior
Lee Daniel
Cho Losah
Quite One
Dale Goss
Kanah immachokme hica issohbe osi spiknit iya
Jolly One With Aging Pony
Billy R. Howell, Jr.
A Pisachi Malatah
Scout Who Controls Lightning
W. Kevin Jeffreys
Ka Nah Kashofah Kanen Apilachi
Clean One Who Helps Others
Barry Lann
Mikko Chitto Hiloh Ha
Big Chief With Thunder In Voice
Mark Mason
Chu;a Hishi Lawah Apilachi
Furry Fox That Helps
1997
Seab Brumfield

Larry Cagle
Big Bull with short temper

Stephen G. Franks, Sr.

Robbie Goss

Rencher Lann

Joel P Martin

Jim McCardle

Larry Munn
1998
Nicholas "Nick" Crews
I Pashi Losa Hitha Nanih Miti
Dark Haired Dancer From the Hills

Gray M. Fowler

Billy R. Howell

Timothy E. Marsh

Chester O. Martin

Marcus Mason

Gregory L. Nations

James L. Perry
1999
John R. Blair, Jr.

Olean P. Brumfield

Richard Elwart

Neil Joshi

Jonathan McCardle

William P. Michaels

Lucien Smith
2000
Charles A. Abbott

Daniel G. Fowler

William McKercher

Matthew Mauney

Scott Patterson

Brice Stubbs

Peter Zelasko
2001
Christopher Brumfield
Noshkoboka Achokma Lowah Pihlichi
Great Leader Who Serves Many
Stephen P. Bush
Alla Lowak Hoshi Talowa Hobachi
Fire Boy Who Sings Like Bird
Joshua Donaldson
Tashka Toksali
Warrior Who Works Diligently
W. Andrew McLarty
Hopoyksa Hattak Annopa I Lawa
Wise Man With Many Voices
Morris Mauney
Hopoyksa Hattak Lowah Aprlachi
Wise Man Who Counsels Many
Earl James Stringer
Hattak na Hoprla Lawah Ipachi
Charitable Man who Feeds Many
John D. Wofford, III
Miko Chito Fokkah Labo Fokka
Big Chief In Red Jacket
2002
William R. Armstrong
Achonnachit Hopila
Determined Deliver
Harry Bynum
Mechmauwikenk Sakima
Chief Camper
Phillip D. Fryer
Wowoatam Sachgachtoon
Skillful Cook
William A. McLarty
Nana Ikkana
One With Great Knowledge
Robert Nations
Osiyat Iki Holitopa
Little One With Great Father
Tim Shanks
Lowakikbi
Firemaker
McKee Wadlington
Alhipah Chito Losi Kanah Yoppachi
Drummer Who Makes Many Laugh
2003
Jackson Ables

Timothy Ables

Robby Bush

William Fortenberry

Daniel Godbold

Nathan McLarty

Race Robinson
2004
Chris Abbott
Elogamgussit
Messenger
Bobby Bassett
Gischeleman
One Who Creates With Mind
Johnny Browder
Guhn Achgektum
Snow Teacher
Timothy Cullnane
Gischhattell
One Who Is Ready
Thomas Hester
Amendchewagan
Stubborn One
Blake Stringer
Wulhan
He Who Does Good For Others
Justin Sumrall
Ganschapuchk
Big Rock
S. C. Thomas
Mechmauwikenk
Calm Minded One
2005
Spencer F. Ables
Amangiekhsin Tatkhen
Little Man With Big Voice
Nick Bullock
Gentgeen
Dancer
Steven Cullen
Weuchsowagan Anhoktonhen
Knowledgable Interpreter
James Dunn
Amangi Wewingtonheet
Big Talker
John "Jay" Humphries
Klamachpin
Quiet One
J. D. Kohl
Wulalogewagan
One Who Does Good Work
2006
Kathie Eagles
Ahoaltuwl Wopalanne
Loving Eagle
John M. Kimbrough IV
Hakiaet Lowaneu
Farmer of the North
Jack McCafferty
Wulantowagan
He Who Has Good Spirits
Nolan McIntyre
Clamhattenmoagan Tschutti
Steady Comrade
Evan E. Rogers
Klamachpin Netopalis
Quiet Warrior
2007
Colton Dunn
Kschiechelensin
Believes To Be Blameless One
Steven Gooch
Guttennemen
One Who Gives Back
Charles Runyan
Nuwingi Sachgachtoon
Willing One Who Cooks
W. Parker Tate
Allogagan
He Who Serves
2008
Witunay Pepukenkes

Bearded Drummer

 
Kekhit  Kshaxen

Strong Wind
2009
Welathaket Pechinu

Medicine Man Who Makes Noise

 
Sekhisu

Man With Yellow Shoulders

 
Newenshimkuk

One Who Is Called Upon

 
Lepweinu

A Wise Man

 
Hitawke

Skilled Dancer

 
Paxenikan Mikenoist
Temakelenist Wehixenis                                                    

He Who Is  A Humble Cook                                                         
Welachimulsin
            A Good Counselor
2015
Sebastian Harrell

Nelson Ramsey

Loud One Who Wakes Others

Daniel Majors

Quiet One Who Throws Disc

James Riggs

Al Banks

Ed Kosmicki

James McCollough

Legal Rebal Who Guides Brothers

Stephen Heard

He who Rides Cherokee to the Woods
2016
John Micheal Jones

Wewoapisak Gachpallan
Guardian of the Water

Garner Cheney

Wischiki Lachpiechsin
Busy One Who Talks Too Much

David Banks

Gachpees Wiwuntschi Sakima
He Who Resembles Former Chief

Mitchell Boulanger

Wowoatam Gewit Tachtomse
Helpfull One who Sleeps Often

Noah Martinolich

Ts

chitanek Ila Pònùmën

Clumsy Warrior Who Runs Fast

?Gokhos Sësàphitehike

Owl Who Writes in Code

?

?

?Thaquetto Takachsin Achowalogen

?

Short Leader Who Never Quits

Stephen Martinolich

Klamachpin Tschipilels Lowunsuagon
Quiet

 Leader with Confusing Name

Machkeu Aèsës Takachsin Amochol

Red Elephant Who Leads Boat
This list was compiled by Isht Kinta Ketah Nuksiteli Cba Huchi using old lodge records, National Vigil Committee records, actual Vigil Certificates, and information from various lodge members. I appreciate the help I have received from the members of Sebooney Okasucca Lodge. This list contains only the names of Vigil Honor Members who were inducted as Vigil Honor members from the Sebooney Okasucca Lodge #260. Members who received the Vigil Honor from other lodges are not listed.
Leni Lenape was used as the Indian translation from 1951 – 1959, 1963 – 1964, 1966 – 1969, 1971 – 1973, 2001 – 2002, and 2004 – 2007.

Choctaw was used in the translations in 1960, 1962, 1974 – 1981, 1983 – 1996 – 1998.

At this time the Indian translations are unknown in 1961, 1965, 1970, 1982, 1999 – 2000, and 2003.